Achilles Karagiozis
Director, Building Science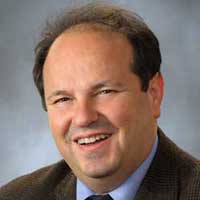 Achilles Karagiozis leads the company's Building Science group for Owens Corning. He is accountable for transforming Building Science into a growth engine aimed at accelerating energy efficiency improvements in the built environment.
Prior to joining Owens Corning, Karagiozis worked at the prestigious Oak Ridge National Laboratory, where he was a distinguished research engineer and hygrothermal project manager. He was instrumental in the launch of a number of innovative construction material and system products, the development of design guidelines, software tools and code changes. He was formerly the owner of a building science consulting firm named Moisture Group Incorporated, which specialized in construction litigation and the development of design solutions for thermal and moisture control issues.
Karagiozis received his Ph. D. from the University of Waterloo in Ontario, Canada, with work at the von Karman Institute in Fluid Dynamics in Saint-Genese Rode, Belgium. He received his M.Sc.E. and B.Sc.E. from the University of New Brunswick in New Brunswick, Canada.